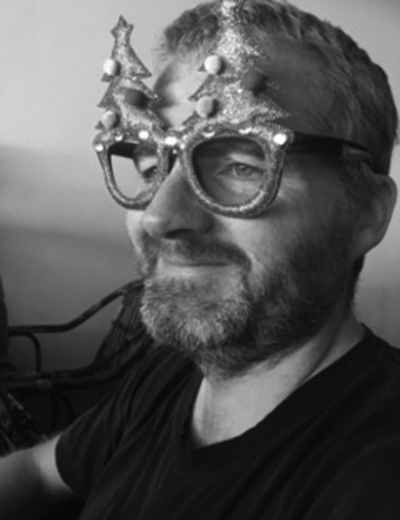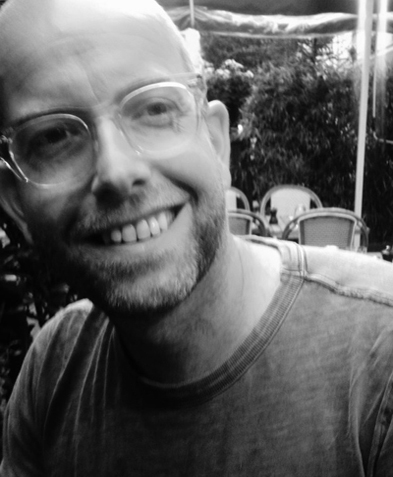 BlackLight was formed in 2017 by Ben Bickerton and Phil Trethowan. Ben and Phil met when making the critically acclaimed film Ellen together and are backed by the Banijay Media Group, the world's largest independent content creation Group for television and multimedia platforms. Ben and Phil both have over 20 years of experience making award-winning popular television drama and film such as Being Human and The Curse of Steptoe.
Shows
Ellen

Ellen follows a teenage girl, Ellen (Jessica Barden : The End of the F**king World, The Lobster, Penny Dreadful) trying to take control of her life in a world that would rather ignore her.

She's neglected by her mum (Jaime Winstone : Powder Room, Five Daughters), hardly sees her dad, and is at risk of falling through the cracks. The only adult who's looking out for Ellen is the charming and harmless Jason (Joe Dempsie : Skins, Game of Thrones). But will anyone be able to save her? Winner of the Bafta Cymru for Best Film, Bafta Breakthrough, Broadcast Best Single Drama, Writers Guild Best Screenplay and Prix Italia for Best Drama.

Through the gates

Aimee (Ria Zmitrowicz : Three Girls) has spent most of her young, chaotic life in and out of prison. Tessa (Wunmi Mosaku : Kiri, Luther, Damilola Our Loved Boy) is the disillusioned parole officer in charge of Aimee's welfare after her release, living her own life of organised chaos. Although from different worlds, both are trapped in cycles they can't escape. Aimee in her reoffending, Tessa in a destructive relationship with her boss Mark (Craig Parkinson : Line of Duty, Misfits). Can they help each other find a way out?

Nominated for BAFTA best single, breakthrough and BAFTA CYMRU best drama and best photography.

That girl

That Girl centres around the friendship between Ashley (Chanel Cresswell : This Is England) and Becca (Alexandra Roach : No Offence, Utopia). Free-spirited Ashley refuses to grow up, enabled by sensible flatmate Becca. But when she is forced to confront a reality she tried to bury in her past, Ashley's life begins to unravel. Will their relationship be able to survive?

A mother's love

The lives of single mum Josephine (Nadine Marshall : Save Me, National Treasure) and her 11 year old son Ishmael (newcomer Keajohon Jennings Dillon) are shattered when he witnesses a gangland crime on their estate and is asked to testify against the killer. Under threat, they find sanctuary in the middle class home of Josephine's sister Claudia (Carryl Thomas) and her disapproving husband Patrick (Cyril Nri : Cucumber). When Josephine starts to have doubts about her son's account, she is torn between wanting to believe him and the facts she is confronted with – as the investigating officer DI Nolan (Richard Harrington : Requiem, Hinterland) watches on. Will she speak out, or will she be lulled by the promise of a better life, in exchange for Ishmael's key testimony?

BBW

BBW is a funny, vibrant and heart-warming coming of age tale about a young plus-size British Nigerian woman trying to find her voice. Everyone in Remi's (Juliet Okotie) life thinks they know what she should do. Her father (Jude Akuwudike) wants her forgiveness, her mother (Andi Osho) wants her to grow up and get a job, her friends (Paisley Billings and Rose-Marie Christian) think she's too trusting of her new man (Jamael Westman). Remi just wants her life to begin but will she ever be able to take control? Nominated for BAFTA best single and best breakthrough, Broadcast best single, and winner of the Edinburgh new voices award for writer Yolanda Mercy.

Available to watch on 4OD.

For You

For You is a funny and heartbreaking story about mental health. Rev (Rudi Dharmalingam) and girlfriend Alex (Catherine Steadman) are passionately in love but Rev suffers from anxiety and depression which he tries to control with therapy, medication and mindfulness. Things come to a head at Alex's sister's wedding weekend when Rev is confronted by her family's prejudice. Will the pressure be too much to bear? Can Rev and Alex's relationship survive? And will he ever be able to master a golf swing in front of his father-in-law? Also stars Amanda Redman as Alex's mother.

Available to watch on 4OD.

Adulting

Adulting is a moving story about a neuro-diverse girl and a lost boy. Candice (India Eva Rae) is a young vulnerable woman who desperately wants some independence and has moved into her own flat. Kems (Jack Rowan) is a young man, down on his luck, sleeping on his mate Olly's (Michael Socha) sofa to get away from his alcoholic dad. A chance meeting between the two leads to an intimate friendship, but when Olly calls in a favour, Kems feels under pressure to take advantage of Candice. Have they all underestimated her? Winner of BAFTA CYMRU breakthrough award for producer, Lisa Walters.

Available to watch on 4OD.

Mincemeat

Mincemeat is a bitter-sweet comedy about Jane (BAFTA winner Aimee Lou Wood) a young girl trying to cope with her controlling and over-bearing mother (Rosie Caviliero) who struggles with hoarding. Will she find a means of escape when she falls for Nish (Nikhil Parmar)? Or will his presence tip mum over the edge?

Available on All4.

Cradled

Cradled is a gut-wrenching horror about a young mother.  Maia (Ellora Torchia) ought to be happy. She has a wonderful husband (Damien Molony). A nice home. And a lovely baby. Until it begins to talk. Cradled explores modern-day motherhood and how the pressure to be perfect can have terrifying consequences.
Also starring BAFTA winner Juliet Aubrey.

Available on All4.

Superdad

Superdad tells the story of a life-affirming road trip between a father and son, Keon (Martin McCann) and Wesley (Joseph Obasohan). However, Keon is supposed to be in a psychiatric hospital while Wesley is supposed to be in school.
Racing through a dramatic landscape to a banging soundtrack Wesley starts to worry when his mother (Lorraine Burroughs) discovers what they're up to and Keon's lies begin to unravel.

Available on All4.
APPLICATIONS FOR 4STORIES 2022 ARE NOW CLOSED